Hi folks, I'm new around here, but thought I'd dive right in!
I thought I'd tell you a bit about my orchidarium. It always raises eyebrows and questions when mentioned or seen. And as I have no garden and therefor no greenhouse (and two pesky cats who knock over and nibble anything), it really is the ideal solution to indoor orchid growing.
I use an Exo Terrra glass case, with 5 CFL daylight bulbs in the hoods. A lucky Reptile SuperFog takes care of humidity and 4 waterproof fans run constantly. Temps vary between 50 degrees at night (I sleep with my window open in the spring and summer!) to an absolute max of 80 degrees on a summer day (this past week has been hellish, and I've been placing a frozen 2ltr bottle of water in the bottom every day) humidity sits at around 90 + at all times.
Thanks to the high humidity and constant air movement, I'm able to grow a wide variety of species. Mesdevallias, Dendrobiums (New Guinea miniatures are my favourite), Bulbophyllum, Angraecums, Sophoronitis and a host of others all seem to do pretty well.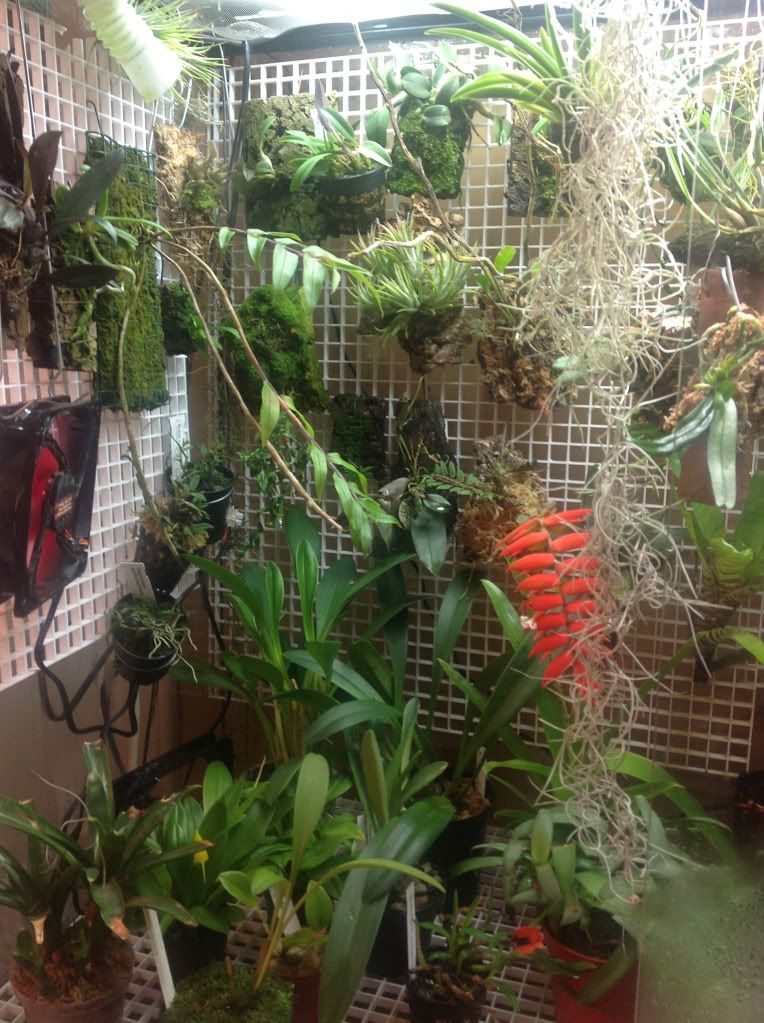 I just thought some of you might find it interesting and might inspire you to have a go. Hope I've not bored you to tears!