Bex2601 wrote:
Hey, welcome, its a great community here, even for the 'stupid questions'. Just be aware you're gonna need a bigger windowsill!
Thanks for the welcomes
- I already have a bigger windowsill - the three phalaenopsis in the photo are the ones currently looking best, but there are another 5 beside them, and 1 more I'm trying out in a bromeliadarium in my bedroom - photo from about a year ago: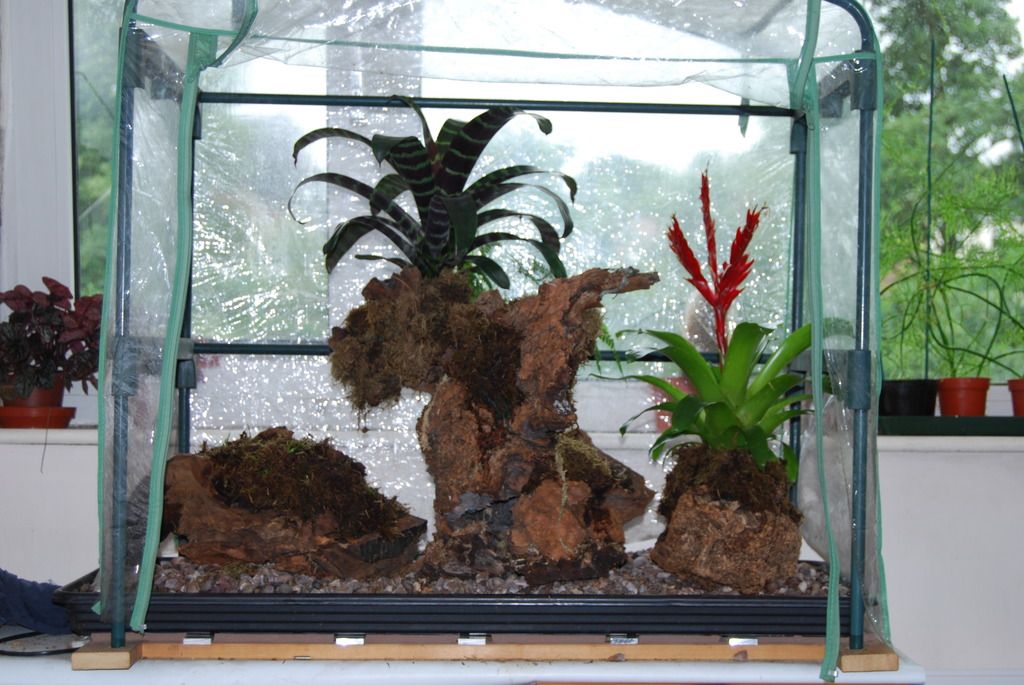 On the south side of the house, kitchen windowsill is about 15 feet long and full of cactus - mostly various mammillaria, with a few opuntia and echinocactus and an odd stapelia.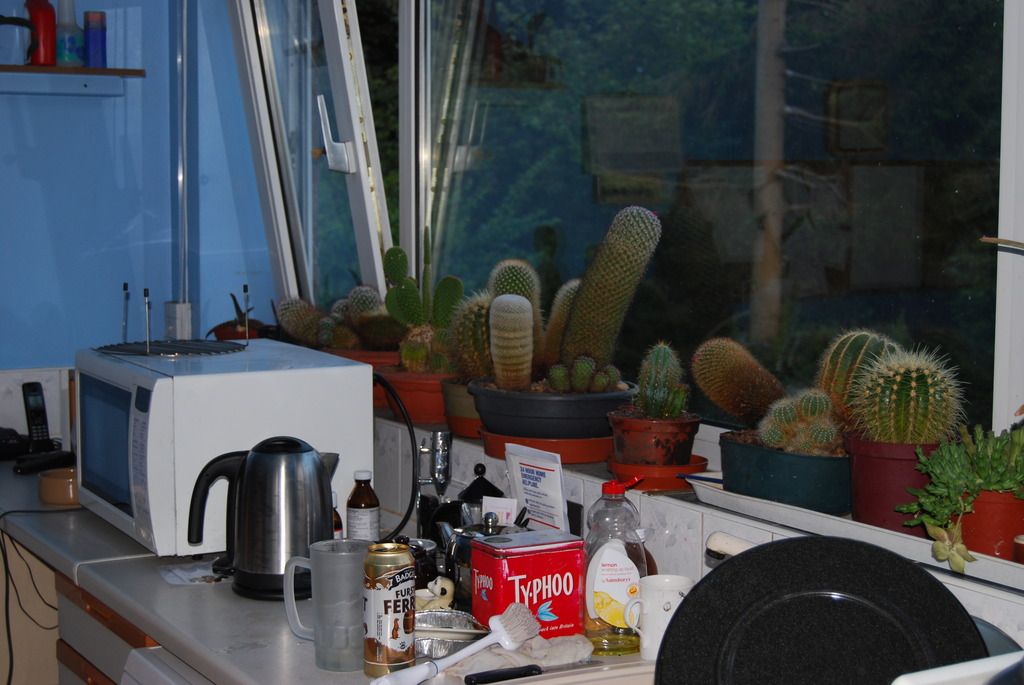 Front porch and the dark corner behind the greenhouse are full of ferns, and by the river at the bottom of the garden I don't really have a bog garden, but when I cut things back I give preferential treatment to the Gunnera and the Iris.